LOGYTalks Research Symposium is a significant event in the academic and scientific community where researchers, scholars, experts, and professionals from various verticals and categories gather to present, discuss, and share their latest research findings, innovations, and advancements in various fields of study. This symposium serves as a platform for intellectual exchange, collaboration, and the dissemination of knowledge among peers who share a common interest in advancing human understanding and addressing complex challenges.
The purpose of this Summit:
Gain visibility,
Knowledge Dissemination,
Networking,
Critical Feedback,
Inspiration and Innovation,
Education and Learning,
Publication Opportunities,
Cross-disciplinary Pollination,
Exposure to Diverse Perspectives,
Professional Development.
Dates: 10 Oct. to 09 Nov. 2023
Location: www. LOGYTalks.com
Verticals and Categories:
Biomedical and Life Sciences: (Genetics and Genomics, Drug Discovery and Development, Molecular Biology, Biotechnology, Neuroscience, Immunology, Bioinformatics)
Computer Science and Information Technology: (Artificial Intelligence and Machine Learning, Data Science and Big Data, Cybersecurity, Human-Computer Interaction, Computer Vision, Natural Language Processing, Cloud Computing)
Environmental and Sustainability Studies: (Climate Change, Renewable Energy, Environmental Impact Assessment, Conservation Biology, Sustainable Agriculture, Environmental Policy and Governance)
Social Sciences and Psychology: (Psychology and Behavioral Sciences, Sociology, Economics, Anthropology, Political Science, Education Research)
Physical Sciences and Engineering: (Material Science, Nanotechnology, Physics and Astrophysics, Chemistry and Chemical Engineering, Mathematics, …)
Health and Medicine: (Public Health, Epidemiology, Clinical Research, Health Informatics, Medical Imaging, Healthcare Delivery and Policy)
Space and Astronomy: (Space Exploration, Astrobiology, Astrophysics, Planetary Science, Space Technology)
Social and Cultural Studies: (Cultural Anthropology, Gender Studies, Media Studies, Linguistics, History)
Business and Management: (Marketing Research, Organizational Behavior, Strategic Management, Supply Chain Management, Entrepreneurship)
Education and Pedagogy: (Educational Psychology, Curriculum Development, Learning Technologies, Higher Education Research, Educational Assessment)
Create your OWN Session, No Selection, and No Middleman.

Target your right vertical, Invite your network and tap into the platform's audience.

Increase Exposure and Promotion: Present to a diverse audience from 170+ countries.

Enhance Networking Opportunities, Referrals and Leads.

Improve Personal Development, Speaking certificates.

Keep Recordings on LOGYTalks for On-Demand viewers.
Increase your Visibility.

Enhance your Brand Awareness.

Enrich Networking Opportunities.

Get Feedback and Validation from and by customers and industry experts.

Improve Credibility and reputation within the industry.

Increase Sales and Revenue by attracting new customers and business opportunities.
Get Learning Opportunities.

Enrich Networking Opportunities.

Access to Industry Leaders.

Get Inspiration and Motivation.

Expose to New Products and Services.

Continue Education and Obtain Certificates.

Choose the language you want.
20+

Speakers

1300+

Attendees Expected

90+

Partners

136+

Countries Represented

50K+

LinkedIn Impressions
Our Agenda
Discover the agenda of this summit: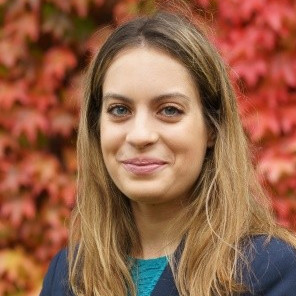 13 Oct 2023 11:00 AM (America/New_York)
AR/VR and AI Products
AR/VR and AI product development and use cases will be discussed.
Presented by : Eva Agapaki